T.O. Music Pix Newsletter #121: October 15, 2010
Click here for information on subscribing and an index of past newsletters
Information on subscribing and unsubscribing to this newsletter is at the end. Please forward this to anyone you think may be interested. For a full list of past newsletters, see http://www.to-music.ca/newsletter.htm

As noted in the previous newsletter, I had little time to update the website or newsletter over the last month, but have now posted numerous event updates. Check the full listings.
In this issue:
1. Events of note
2. RIP, Solomon Burke
3. Miscellaneous Notes
4. Video (and audio) selections
---
1. UPCOMING EVENTS


Below a few selected shows of note coming up in the next 2 or 3 weeks:
Folk giants
This website doesn't typically cover a lot of music that falls into the "folk" category, but there's such a wealth of huge figures in the folk field coming up, it's certainly worth noting:

Oct. 16: Buffy Sainte Marie at the Elgin Theatre
Oct. 16: Tom Paxton at Hugh's Room
Oct. 19: Judy Collins at Hugh's Room
Oct. 21: Ian Tyson & Jim Cuddy at the Toronto Centre for the Arts
Oct. 22-23: Ian Tyson (music and book release) at Hugh's Room
Oct. 24-25: Tom Rush at Hugh's Room
Oct. 28: Eric Andersen at Hugh's Room


A few other shows of note:
Oct. 16: "Pamoja Tutafika" ("Together we will get there") at Bloor St. United Church
- benefit for HIV/AIDS orphans in Zimbabse & education scholarships in Kenya. Various performers, including Masaisai and Ruth Mathiang
Oct. 16: Buika: Spanish flamenco/jazz/AfroCuban music. Her Canadian debut at the Koerner Hall
Oct. 16-17: Columbian "double bill": A musical tribute Friday at the Lula; a radio documentary about Cumbia on CBC on Saturday
Oct 18: Carlos Varela at the Lula. A major figure in Cuba's Nueva Trova movement
Oct. 22, 30 & Nov 5: Latin-Afro-South Asian Festival at the Lula, Trane Studio & Gladstone
Oct. 23: Hugh Masekela at the Koerner Hall. The South African trumpet legend in a different setting than he usually plays in here.


Looking ahead into November:
Nov. 5: Septeto Nacional at the Lula Lounge. "The greatest living band in the world" (Ry Cooder) was one of the founders of Cuban son 80 years ago
Nov. 11: Mighty Popo CD release at the Lula
Nov. 13: Chhandayan, all-night Indian classical concert
Nov. 27: Los Van Van at the Sound Academy. Truly one of the giants of Cuban music


Check http://to-music.ca/events.htm for details on these and many other upcoming shows
---
2. RIP, SOLOMON BURKE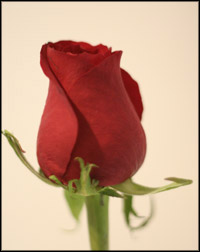 "The King of Rock & Soul" passed away last Sunday in Amsterdam. A truly unique figure, and certainly one of the greatest soul singers ever, his success never matched his talent.

I only saw him perform live once (in 2006), but it was an unforgettable night. (How could it not be, when he phoned my wife at home from the stage of Massey Hall?)

There are many stories told about and by Solomon. One of my favourites is about the time he played for the KKK in Alabama. (Recounted in Gerri Hirshey's book, Nowhere to Run)

His band had been $7500 in cash, and the sheriff laid on all the treats he just knew black folks loved, including fried chicken, potato salad and watermelons.

They went on at dusk, and couldn't see the audience, but when it got dark, lights went on the audience -- torches. The audience: men, women and children in "bitty little sheets".

Solomon prayed, "Jesus, if you waked with me ever in my life, run with me now.... show me which way to go, Lord. Like straight up".

Hirshey described the band as being "in a 4/4 coma of fear", but the audience kept calling out his hits, and they played "Travel On" for thirty minutes. "Some guy in a sheet yells, 'One more time.' Okay buddy. Thirty more times if you say so. I tell you it was one of the best performances my band ever came up with".

At the end of the show, the sheriff gave Burke a sticker to put on his car to guarantee his safe conduct. "You boys is all right".


In 2006, No Depression carried a profile of him, which included the story of how he wrote his biggest hit, "Got to Get You Off My Mind" while on the train home the same night he got a message from his wife that he wanted a divorce, and learning that Sam Cooke had been killed.

Two video clips:
Classic Solomon, "Cry to Me" (audio only)
"Valley of Tears", from his country album, Nashville. Performing with Gillian Welch and David Rawlings:
---
3. MISCELLANEOUS NOTES
a) Award for Jose Ortega (Lula Lounge)
For those who haven't heard, the note below, posted by Derek Andrews on a world music list sums it up nicely:

toronto's primary venue for world music was acknowledged at the annual toronto arts foundation awards as co-founder of Lula Lounge, Jose Ortega (with Jose Neives) accepted the $10k bursary from out going city of toronto mayor david miller.

it is so fitting that the joses be recognized, given their stalwart determination to keep the club alive with music from around the world. general manager tracy jenkins also deserves credit for her grace under pressure. http://www.lula.ca

I echo Derek's words fully
b) CKLN back on the air
This is, I hope, very old news for most people. After some lengthy troubles, the community radio station (88.1 FM, ckln.fm) came back to broadcasting life early this year. However, unfortunately, my Links page (those pages are notoriously difficult to keep up to date) still had a note lamenting the station's disappearance from the radio waves.

Fortunately, one of its hosts, Paul Corby who does the excellent and varied "Corby's Orbit", Fridays 11am-2pm, noted the out of date comment. It's been corrected, and noted here as well. Tune in and check the station's full schedule.
c) Election Day, Oct 25
Finally, a non-musical, and mostly off-topic note. But, 10 days before civic elections, given the note above about the standing ovation that Mayor David Miller (a very active supporter of the arts) received at the Toronto Arts Foundation, it's worth noting the "report cards" that Arts Vote Toronto compiled on mayoral and councillor candidates.

It should be no surprise that Rob Ford received a "D-" grade (the other "major" candidates received B+ or A's). While the website cited his lack of a platform, his "poor debate performance, clearly unprepared, no research on sector" and other factors, one positive note about Mr. Ford is his performance in this classic video, filmed at City Hall with co-stars John Barber (Globe & Mail) and Giorgio Mammoliti
---
4. VIDEO (& AUDIO) SELECTIONS


To end off, a few random videos, of non-political interest
---
John Leeson
www.to-music.ca