That early summer we had seems to have disappeared suddenly this week, but all the news of summer (and other) music festivals should keep you warm.
Most notably, for this website is the news of the free music concerts at what may now be the  premiere annual arts event in Toronto: Luminato. Its free concerts, organized by Derek Andrews are often among the best of the year, and this year promises to be the best yet.
(Enjoy the riches while you can… the recent provincial budget called for cutting Ontario's contributions to Luminato over the next 2 years by 40%!)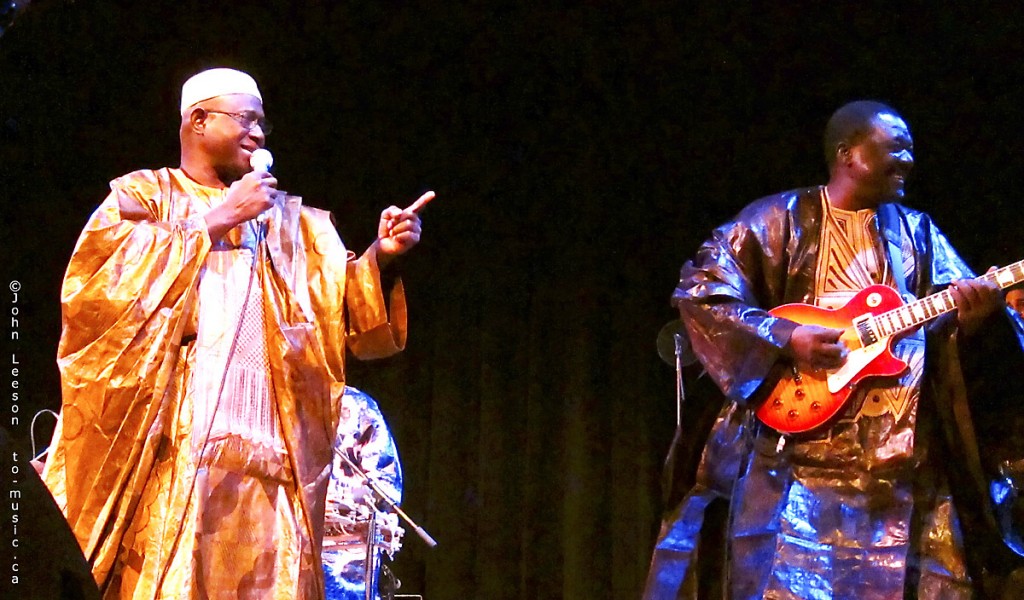 This year's festival runs June 8-17
The highlight for me of this year's concerts is a terrific double-bill of Afrocubism & Fatoumata Diawara on June 12.
The Nov. 2010 New York City concert I saw of the Malian-Cuban stars was one the best of the year for me – and that was without the fabulous ngoni master Bassekou Kouyaté (visa problems).Their live performance far outshines their CD release.
Malian singer Fatoumata has rapidly become a new star, and this is her first North American tour (although she was seen in Toronto at Afrofest 2009, backing up Oumou Sangaré). June 12
Another prime show is an Ethiopian double-bill with the Debo Band from Boston, and Abyssinian Roots, made up of many of the same Toronto-based musicians that made the February 11th "Ethiopia: A Musical Perspective" concert organized by Batuki Music one of this year's gems for many who saw it.
Other free shows include: K'Naan & Kae Sun; Ernest Ranglin with "Jamaica to Toronto", Kobo Town & other Caribbean stars; a Cuban and Tuscan Rap double-bill; Dan Mangan with Kathleen Edwards plus a "Balkan Beat Blowout" with Stefan Hantel making his North American debut.
The media release for these & other free shows at David Pecault Square is here. Watch for full festival details (and there's a lot more happening!) on April 5 at luminato.com
Below: Afrocubism, "Jarabi" in Paris, December 2010. Click full screen & turn up the volume