This will be a place for various articles that fall outside the "blog/post" category.
It will also include some articles from the earlier version of this website will be moved here. (See listing of those articles here)
List of articles to date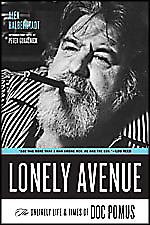 Doc Pomus
Review of a biography and an appreciation of an amazing life
One of the best music biographies I've ever read tells the quite amazing story of songwriter Doc Pomus.